Fulbright-Botstiber Visiting Professor of Austrian-American Studies in Austria
Type
Jointly Sponsored Grants
Grant Deadline
15 September 2022
Starting Date
October 2023 or March 2024 (orientation in late September/February)
Submit an Application
Applications can only be submitted via IIE's online platform. Please consider the information provided below prior to completing your application.
Grant Summary
The purpose of the Fulbright-Botstiber Award in Austrian-American Studies is to promote the understanding of the historical relationship between Austria and the United States. Therefore, it is open to all scholars of Austrian and American studies whose project proposals contribute toward this objective in terms of combinations of teaching and research. Only applications that are in line with the bilateral mission of the Botstiber Institute for Austrian-American Studies (BIAAS)will be considered.
This award is a flexible combination of teaching, advising students, collaborative research, and/or enhancing institutional collaboration that entails teaching one or more courses (classes meet once a week for 90 minutes). The format, content, and level of the individual courses (advanced undergraduate and graduate), associated activities, and research focus are negotiated on a consensual basis with the host institution, contingent upon the grantee's interests and expertise and the host institution's needs.
Grant Amount & Benefits
$5,000 per month for four months
Travel and relocation allowance of €1,000 (approx. $1,100; exchange rates may fluctuate)
Qualifications & Eligibility
This teaching and research grant is open to faculty of all academic ranks with a PhD, appropriate teaching experience, and relevant expertise.
All applicants must have US citizenship. (Having a US green card, permanent residency, or a residency permit is not sufficient.)
Instruction is in English. Some knowledge of German is advantageous for Fulbright scholars, but not required.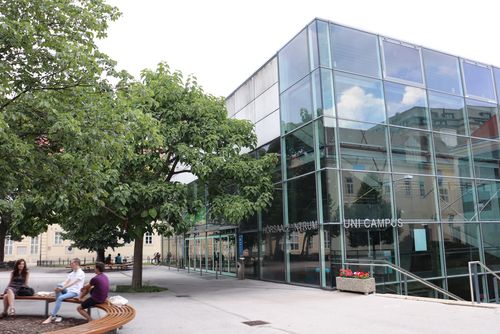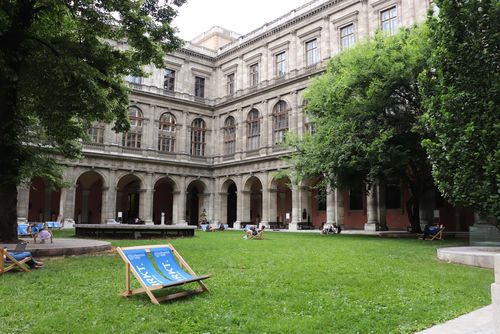 Catalog Text
The CIES catalog with the official grant text and full award details is available from 1 February to 15 September.
This Fulbright-Botstiber Professorship planted the seeds for valuable research that will help us understand how journalists are navigating the digital landscape. Through interviews with Austrian and American lifestyle journalists we've created a dataset that paints a picture of a field negotiating the entrance of new players on the field as well as new activities that necessarily reflect increased pressure on the journalists on the job.

-Gregory Perreault, 2020–21 Fulbright-Botstiber Visiting Professor of Austrian-American Studies in Austria

Recipients of This Fulbright Grant
2012–13
Katherine Baber
University of Redlands
2013–14
Kurt Ellenberger
Grand Valley State University
2014–15
David Luft
Oregon State University
2015–16
Dean Kotlowski
Salisbury University
2016–17
Marc Landry
Utah State University/University of New Orleans
2017–18
Joseph Malherek
Library of Congress
2018–19
Hiram Maxim
Emory University
2019–20
Daniel Johnson
University of North Carolina
2020–21
Casey Hayes
Franklin College
2020–21
Gregory Perreault
Appalachian State University
2021–22
Jessica Conrad
Clayton State University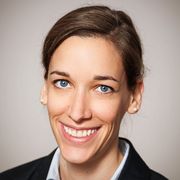 Contact Person
Franziska Brunner
Scholar Program Officer
Liaison for the Fulbright Specialist Program, Intercountry Lecture Program, and Fulbright Schuman Program
TEL. +43-1-236 7878 - 15
FBrunner@fulbright.at